The Indian government is the largest service provider in the education sector, upholding the Constitution's mandate of free education as a fundamental right to children between the ages of 6 and 14. Not only does it come at no cost, municipal schools also provide free items, including school uniforms, books and raincoats.
Despite this, many continue to enrol their children in fee-paying private schools, creating financial burdens for their families, or choose to not send their children to school at all. This is because municipal schools don't have the best reputations when it comes to the quality of education.
The government is striving to improve the standard of learning and teaching, and we work closely with the Municipal Corporation of Greater Mumbai to support these endeavours.
Life Trust was the first NGO to partner with Mumbai's municipal secondary schools and now work with ten of these schools, and engage with another 49 schools, through a series of interventions that include: identifying and providing new technologies and innovative teaching methods; running extra-curricular activities as well as life-skills education programmes; and by coaching parents and teachers whom inform the larger ecosystem of a student's wellbeing.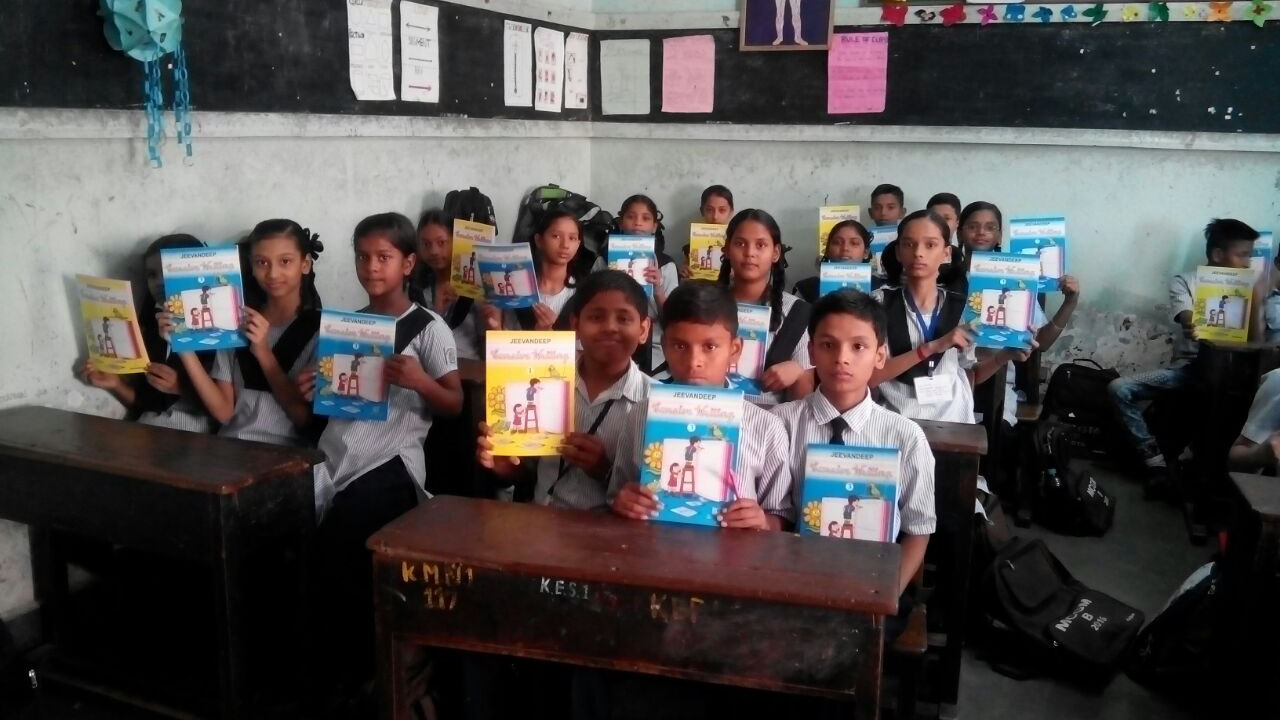 Our LiFE Educators hold supplementary classes on various subjects including English, Maths and IT, working with Municipal school teachers, digitising classrooms and providing support content to reinforce and enhance teaching methods, student interaction and improve the overall results achieved.
We support students on their academic progression and career development, as well as their personal and social success. We build their individual planning strategies and administer Differential Aptitude Tests to identify and build on their college readiness and career path.
We run yoga classes to provide students a highly effective tool to promote mindfulness and build confidence, with a positive impact on concentration and working memory, and karate classes to foster confidence, self-discipline and socialisation skills, in an active and productive manner.
Life skills-based education compliments the traditional curriculum to enhance the overall quality of education. It builds positive behaviours in young people whilst resulting in improved educational outcomes. Our workshops cover a range of topics including Values Education, Health & Hygiene, Effective Study Habits and Conversational English.